Choose Your Rental Location
Coronavirus update
Your safety and road trip plans matter to us. Booking with us at this time with peace in mind..
Press Esc to close
Already booked a car? Change of travel plan? Thinking of booking a car?
We care about you and you are protected by
12 Months FREE
. It means,
You can delay your road trip, change your date/postpone your travel plan and time
You can change your car model if there is a need of your travel plan to have a different category car
You can change your travel destination, we have cars coverage network in KL, JB, Penang and Sabah
All above FREE without changing fees, admin fees, surprise fees though there will be some price different affected by car models, dates and duration of rental.
You Can Cancel Your Booking
If you are affected by coronavirus travel restriction directly or indirectly. You can cancel your booking for free up to 48 hours before your schedule to pick up the rental car. Example, if you book a car schedule to be picked up on 10 May 2020, you can cancel for free by inform us 48 hours before your schedule pick up time, which mean by 8 May 2020 we shall receive your cancelation message.
You can cancel via email, phone call or WhatsApp to us. Is free, we will process your refund. There will be some origin refund fees imposed by some merchant like PayPal which is minimal, If you pay by PayPal.
You always have a better choice as you can change your travel plan, by changing date, time, car model and location of rental is FREE, up to 48 hours before your schedule to pick up the car.
"Suria Car Rental care and understand your Road Trip as much as you do"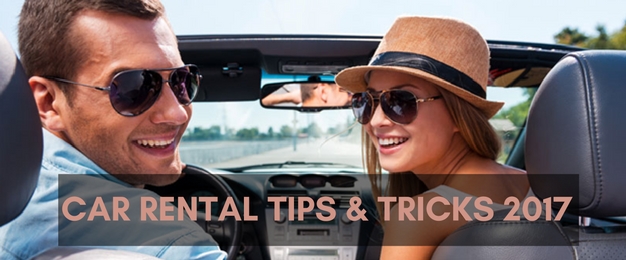 1. Surf the Net, finding the right car rental company
As is the case with many purchases, you'll usually find the best rates on the Internet. Shop around. Buying online will afford you the luxury of seeing what rates look like on any vehicle your heart desires, without the inconvenience of having a salesperson breathing down your neck. Also, many companies offer special discounts to people who rent online. Rates will obviously vary from company to company, depending on vehicle availability, location and other factors. But rates aren't the only variable to consider. Consider hours of operation, for example; some companies may close earlier on weekends. Depending on your schedule, this might be a crucial issue for you.
2. Weekly does it
Weekly rates are usually the best of all. At one company we surveyed, a mid-size saloon car rent for a weekday rate of MYR 180. That same car could be rented on a weekly basis for just MYR 882, a savings of more than 30 percent if you used the vehicle for all seven days, and more than 10 percent if you returned it after five days. If you plan on using the vehicle for five days or more, choose the weekly rate.
3. Think twice about insurance
When renting a car, you'll be offered a collision damage waiver (CDW) and a loss damage waiver (LDW). The first covers you in the event of a collision, while the second covers any loss to the rental company. Both kinds of coverage are a good idea, but not if they duplicate coverage already included in your own insurance policy.
Most insurance policies offer liability coverage to protect you if you injure someone in an accident; some also cover rental-car damage via comprehensive and collision coverage. Check your policy or call your insurance agent to verify coverage before signing up for a vehicle. If you're renting the car with a credit card, your card provider may pay for vehicle damages associated with an accident. Check with your card company ahead of time to make sure.
4. Book early
It's not just a click; the early bird really does get the worm, and he usually gets it much cheaper than everyone else. Rates depend on how many vehicles the company has on the lot at the time the rental is made, so sooner is better. Reserve your car at least a week in advance. Sometimes it is wise to do it 2 to 3 months ahead if you are traveling date fall on local peak season. Check with your local agents for more information about the holidays and public holiday calendar.
5. Think twice about prepaid gas
Typically, renters have two choices when it comes to fuel: You can pay for a full tank of gas in advance and bring the vehicle back empty (or less than full), or you can opt to refuel it yourself just before returning it.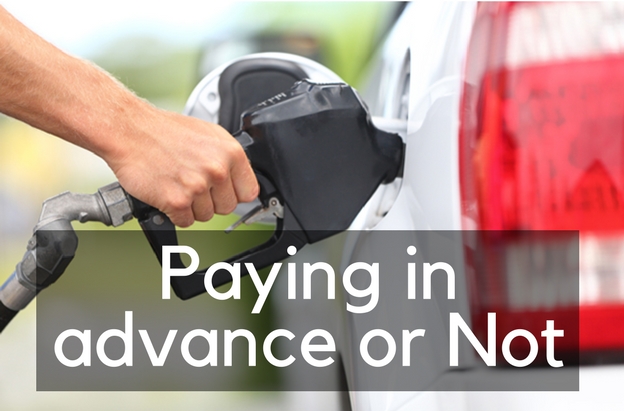 Rental car companies suggest that paying in advance will add convenience and that the low rates offered will save you money. Well, they're right on the first part but wrong on the second. Paying in advance is an added convenience; if you want to save yourself the hassle of a trip to the gas station or avoid a last-minute rush when you're trying to make a plane, pay away. But unless you plan on using the entire tank of gas, prepaying will cause you to pay for more fuel than you've actually consumed. From a financial standpoint, prepaying is a bad idea unless you're absolutely certain that you'll use the full tank.
6. Be careful of upgrades to larger vehicles
Sometimes, car rental malaysia companies will offer free upgrades to larger vehicles. They do this mainly because compacts tend to be in high demand. This sort of upgrade may seem like a great deal for you, the renter.
If having a larger vehicle will genuinely enhance your rental experience, then take the upgrade. But if you have no real need for the extra space, it's cheaper to decline. Larger vehicles burn more gas, so that "free" upgrade isn't really free — you'll wind up paying for it at the pump.
7. Airport pick ups
Picking up a rental car at the airport can be more expensive due to taxes and fees. Try looking at nearby neighborhood locations to save money. A recent Travelocity study showed that renting at an airport costs more than 11.5 percent more on average than renting at a neighborhood location. To avoid these costs it is wise to get a cab or train to collect your rental vehicle in downtown. Before you drive away from the pickup station, inspect the car carefully for body damage. Be sure the lights and turn signals are working properly, and check the mileage odometer. Report any defects at once. Familiarize yourself with the workings of the car before you leave the lot. Check which side your gas tank is on, and learn how to use the headlights, windshield wipers and turn signal. It may seem obvious, but you'll also want to memorize the make, model and color of your car -- that way you won't lose it the first time you park in a busy lot!
8. Returning the rental car
Rates are usually based on a 24-hour period, with a one-hour grace period allowed to return the car. If you keep the car for more than four hours after it was due back at the rental company, it is usually worth extending the contract for another day since overtime charges average one fifth of the daily rental rate. Hourly car rental rates are usually higher. Before leaving the vehicle, check to be sure you haven't left any personal belongings. Don't forget to check the trunk! The most common lost articles include cell phones, sunglasses and umbrellas. Be sure that the check-in attendant inspects the car's body in your presence and that you agree about any damage. Examine your rental agreement carefully for all charges and make sure they credit any deposit to your account while you wait.
9. Drop-off charges
An extra fee is usually charged if a car is returned to a different city or location than where it was picked up. Be sure to advise the agent when making your reservation if you wish to drop off the car at a different location. The drop-off charge may already be included in the car rental rate.
10. Kids Child seat
If you're traveling with a little one, you can save yourself some coin by bringing your own child safety seat. One rental company we surveyed charged almost MYR 10 per day for child safety seat rental or MYR 70 per rental. Obviously, this can tack a significant amount onto your car rental expenses, so if you're able to, bring your own child safety seat. If you're renting a minivan, though, know that some rental minivans include integrated child safety seats at no extra cost.
11. Read your rental agreement
Read your rental agreement carefully and ask questions of your travel agent and the car rental agent if you are unsure about anything. The policies discussed in this brochure may vary among companies and locations.
Suria car rental Malaysia is one of the most popular car rental service providers in malaysia. Whether it about your personal travel and a family tour or you want to hire several branded cars for your
Business trip, we provide the best car rental services all across malaysia. Here, you can hire various lucrative branded cars for your personal journey. Besides, we also allow our clients to hire the best professional chauffeurs along with their desired car. Apart from giving driving services they will keep you updated about the latest and as well as the ancient cultural facts of malaysia. So if you are looking for the best chauffeur services in in Kuala Lumpur or in any other places in Malaysia, please call us immediately.